The
Brightest LED POI
in the World!!!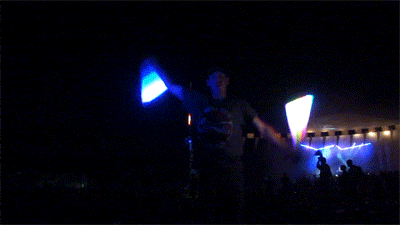 F
ull
Spectrum Colors
|
Superior Brightness
|
Endless Pattern Combinations
The all new

UltraPoi
on sale now!!!
UltraPoi

: State of the Art LED Poi paired with extreme brightness and endless pattern combinations.
UltraPoi Details

: Ultra Poi is proud to introduce its newest Professional LED product, our self-titled UltraPoi! The UltraPoi feature super bright High Power LEDs, and beautiful exclusive Ultra Poi Modes. All Modes have multiple Options, allowing you to control your Poi experience like never before. They also feature a exclusive Custom Sequence function to build your own custom color combination without the use of a computer! Independently controlled Top and Bottom LEDs allow you to have High Power and Low Power spinning or use them both at the same time for layered Modes. Combine your favorite Colors, Modes, and Options to create a lightshow that is amazingly unique to you.
Mass

: 115g with battery and silicone case
Diameter

: 70mm
Batteries
: Each UltraPoi requires only 2 AAA batteries (not included) and will run using the High Power (1 x 3 Watt RGB) LED for about 1.5-3 hours if using (NiMHs) high quality rechargeable
or
a standard Energizer/Duracell. Using the Low Power (2 x 5mm RGB) LEDs will last up to 24 hours of use depending on mode selection. Less run time will result from using low quality knock-off AAA batteries.
UltraSock Details
: UltraSocks are designed to be the spinning projection screens of the UltraPoi's LEDs. They are Custom made to fit the UltraPoi from a Non-Stretch white fabric that has reflective properties which helps display the Modes and Colors. The UltraSock features a looped end so that you may attach your favorite knob, handle or even Ultralight. Inside the UltraSock there is a Velcro strap that keeps your UltraPoi's LEDs orientated correctly while you spin. UltraSocks are approximately 22 in in length.
UltraLeash Details
: The UltraLeash is an amazing system to use for spinning your UltraPoi, Ultralights, or both at the same time! This leash comes with seamless single loop handles paired with high quality swivels and steel rings to make a custom setup. The loop handles and cord are made of amazing material that is soft and perfect for spinning. All UltraLeash systems come in Color: Jet Black and come with 2' 6" of Cord.